Torre Juana Inteligente
Sensorization in our environment
About the project
We have collaborated with the "Royal Santa María" Foundation in the implementation and maintenance of its advanced MHS cultural heritage monitoring system.
The foundation has installed in Torre Juana, as a proof of concept, a set of ten sensors that allow detection of presence, measurement of temperature, humidity, luminosity, as well as existence of insects and cracks in walls.
As the foundation itself explains, through the study of the climatic and structural variables provided by this system, the behavior of the monitored facilities can be observed in real time, with accurate adn reliable data on the general state of the facility being monitored and studied, in Torre Juana.
In a second phase, it is planned to install other systems that allow, among other things, to know the number of people who have passed through a certain sensitive area, for example the chapel, and also to visualize the traffic of people within the complex and their presence in different zones. This way, we can know for sure which areas are more attractive or preferred.
Preventive conservation
Thanks to collaboration in this proyect, Lucentia Lab is exploring the possibilities of creating artificial intelligence models that, working with information from sensors, allow to anticipate the deterioration produced in architectural ensembles, acting before it occurs or minimizing its impact.
To that end, it would be necessary to add to the indicated sensor typology other devices related to the management and use of an architectural complex, energy, efficiency, consumption and sustainable use, always aiming at prediction focused on the maintenance and improvement of heritage, and corporate social responsibility with our environment.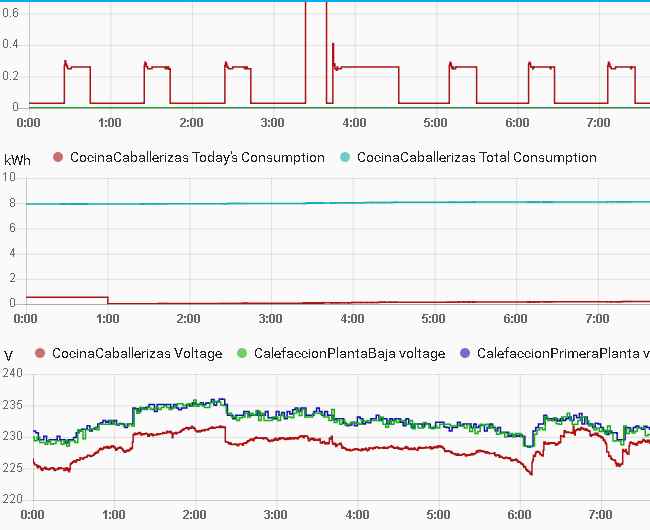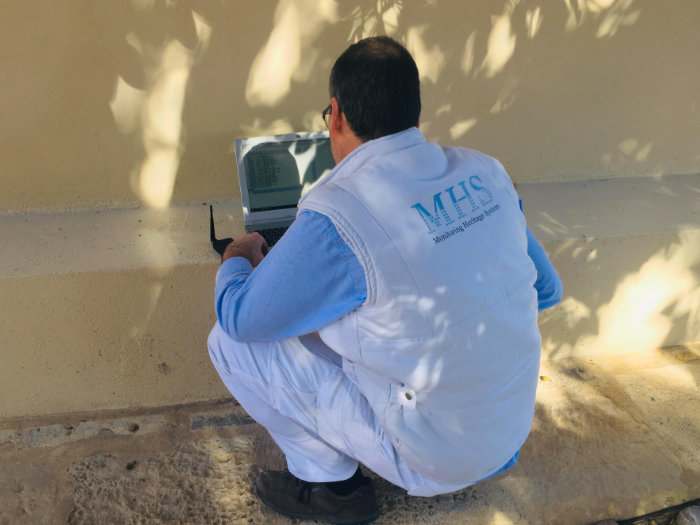 Smart facility management
At this time, it is possible to know from anywhere the current status of the systems installed in Torre Juana, as well as their start-up or shutdown, and same for instantaneous, accumulated consumption and usage statistics.
It is possible aswell to avoid that multiple systems can be turned on accidentally when it is not convenient, or if they are turned off when not necessary, either directly or by programming backup systems so that, they turn off when they reach a point of use, consumption or temperature, so they could compromise the system.
Energy efficiency improvements
The actions carried out make it possible to plan, within the framework of this proyect, numerous actions to improve the energy efficiency of the installed electrical systems, without the need to change them. To that end, the starting point is the monitoring of consumption and their relationship with the environmental parameters, which makes it possible to achieve optimal energy management without compromising user comfort. With the development of predictive models, furthermore, important advances could be made in adjusting environmental conditions and actual heating or cooling needs.
One more step to the future
Last objective of our collaboration in "Torre Juana Intelligente" is to deep in the research and development of the most appropiate algorithm models for predicting events in protected environments, first of all the architectural complexes considered assets of cultural interest, such as the case of Torre Juana, and in a second phase also to other environments or heritage elements, with necessary changes.
Exploring the possibilities that Artificial Intelligence offers to the protection of architectural ensembles with patrimonial value involves carrying out simulations that, by studying the evolution of the many influence parameters, allow the implementation of corrections that generate an optimal point of the investment / maintenance relationship. 
So that can mean , in a medium and long term, great savings and unbeatable conservation of the facilities.